So here is the second part of our article "Sales Directors: the 7 essential tools and methods to use in 2016!"
In the first part, we presented the following tools and methods:
1 : Work hand in hand with marketing
2 : Rely on collaborative work
3 : Start using Social Selling and Warm Calling
4 : Motivate your team!
Now discover three other complementary methods that are very useful for sales directors.
N° 5 – Sales Growth Hacking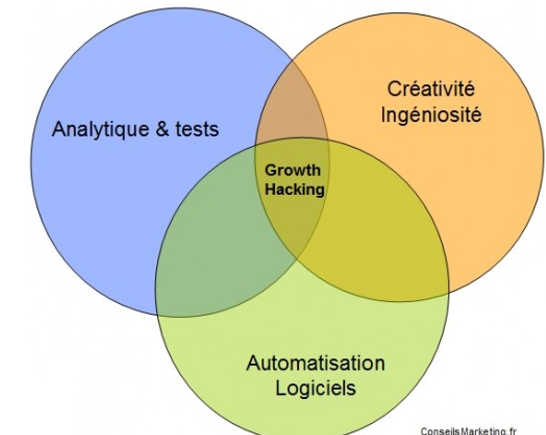 Growth Hacking is the use of ingenious methods to obtain maximum results with minimum effort, while analysing data in order to move forward.
For example, one growth hacking application consists of analysing performance, so as to distinguish, as of their hiring, whether a sales person will reach the level of sales required compared to the past history of former hires.
This method can reduce performance gaps, by having a data reference, which is particularly useful for managing a telesales team.
But growth hacking also means "distorting" the system, for example, by holding job interviews with your competitors' sales people.
This technique is certainly "borderline" yet it is effective… Indeed, after twenty minutes or so of conversation, the candidate will tell you a few secrets that will help you!
It also means using modern sales tools… and continuing to test them!
For example, you could use the following tools:
SideKick to find out if someone has opened your e-mails or clicked on a link.
Boomerang to automatically programme follow-ups, for example, after 7 days to follow up people to whom you have sent a quote.
Slack to work in collaborative mode without depending on the internal IT system.
…
Your action plan:
Test some of these applications, and always remain attentive to new applications that could help you save time!
However, don't let yourself get bogged down by new technologies… Know when to cut the cord with your smartphone and allow your team moments of rest … For example, if you're working late in the evening or on the weekend, unplug your network cable or programme the message to be sent later so as to not indirectly pressure your team.
N°6 – Learn to master data
If there's a huge change to come in the profession of sales director, it's knowing how to play with figures, indicators, etc.
Just like in marketing and production… mathematics and rationalisation are in the process of invading the day-to-day.
What we're seeing in eCommerce (conversion rates, success probability, etc.) is going to become vital to sales directors and their teams.
This doesn't mean you need to turn into an accountant, just that you'll need to be capable of producing and juggling figures derived (or not) from the CRM system…
And this goes further than calculating turnover or bonuses, it means being capable of anticipating trends, predicting a change in turnover, etc.
The profession of sales director is no longer just going to involve presenting figures from the month or the day… but from the weeks and the months to come.
Here's an example with Qlik Sense forecast reports in Efficy CRM:

Your action plan:
Brush up on the new CRM tools, and the new possibilities offered by reporting. To do this, you just need to ask for demos from the market leaders (SalesForce, Microsoft Dynamics, Efficy.com, Sugar CRM, etc).
Work with your marketing and sales people on existing clients, so as to establish how to develop your sales with them. After all, it is always more profitable to sell to existing clients (complementary products, accessories, etc.) than to new clients.

7 – Define what can be automated and what really shouldn't be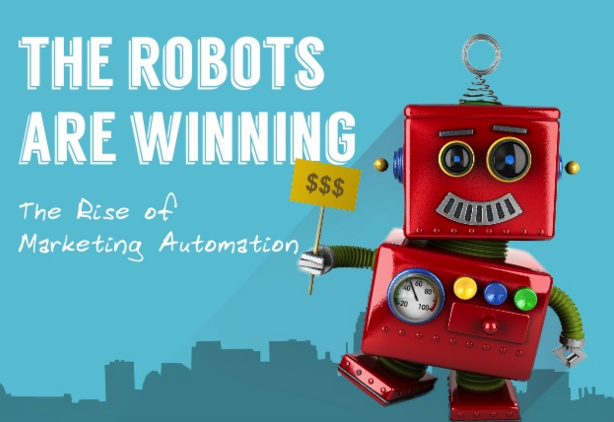 A sales person knows that they have to "sort" through their deals portfolio and focus on the deals that are the most likely to be achieved, rather than trying to bite off more than they can chew.
However, the sales directors who make this reflection in terms of their team are few and far between… whereas it is nonetheless a reflection that is becoming vital.
It is crucial to know when it is necessary to automate processes, and when the intervention of the sales person makes a difference.
For example, a good question to ask is should field/key accounts sales people spend time qualifying leads?
In the majority of cases, it's not necessary… the early stages of the relationship can be managed via the telesales team…
And it is possible to take this reflection further and put a chat function in place on the website, or even a virtual assistant so as to simultaneously and interactively manage several requests.
In 2016, the sales director must rethink the sales cycle, by analysing the contact points (1st call, follow-up, demonstration, etc.) and by knowing where to find the moments of truth, when the talent of the sales person can make the difference, which communication channels to use, etc.
For example, Marketing Automation may include a series of messages, but all the people who click on a link or who open a specific e-mail must be contacted by telephone.
Your action plan:
Define when the added value of the sales person is important, and when it can be replaced by a telesales operator or an application.
Identify the actions that can be automated or sub-contracted in the work of your sales people (e.g. reporting, processing expenses.) so that they can focus on selling.
Define the products or services that must be sold over the telephone, by email or face to face. The added value of the sales person must be used on high-value products, not on small products (if necessary, adjust commission depending on the products).
Identify whether new communication channels are necessary, such as chat, SMS or mailings.
In conclusion…
B2B sales has considerably changed over the past few years and, even if certain people, such as Forrester, predict the loss of a million sales positions in B2B , the profession of the B2B sales person remains indispensable.
In fact, interpersonal relationships, empathy, selling solutions… all this remains crucial in B2B, because it's not just companies that buy. It's also people.
Nonetheless, it is vital to take the latest changes in sales into account to avoid being overtaken by a better equipped and better trained competitor.
To do so, the Sales Director must keep an eye on their competitors and also on other sectors of activity so as to adapt the best practices to their sales team.
And don't forget. It's not the largest companies that crush the smallest ones, it's the most agile that overtake the slowest!
Discover an excerpt from the white paper: "How sales intelligence is transforming B2B sales"